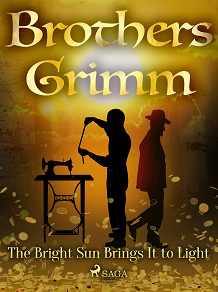 The Bright Sun Brings It to Light
A tailor's poverty made him commit a crime. He was travelling around searching for work but there was nowhere to be found. He was so desperate that when he saw a Jew he decided to try his luck. Why not rob him? He must have money? But he did not. And the tailor got so angry that he killed him. The last words the Jew uttered were "The bright sun brings it to light". The tailor continued with his life. He even married. One day while he was sitting outside and enjoying the sun, the Jew's words came up in his mind. His wife heard him and wanted to find out the story behind them. He had to tell her. But then she had to tell the neighbor as well. Do you know what happened next? You can find out in "The Bright Sun Brings It to Light".

Brothers Grimm are probably the best-known storytellers in the world. Some of their most popular fairy tales are "Cinderella", "Beauty and the Beast" and "Little Red Riding Hood" and there is hardly anybody who has not grown up with the adventures of Hansel and Gretel, Rapunzel and Snow White.

Jacob and Wilhelm Grimm's exceptional literature legacy consists of recorded German and European folktales and legends. Their collections have been translated into all European languages in their lifetime and into every living language today.


Children and adults alike, immerse yourselves into Grimm's world of folktales and legends! Come, discover the little-known tales and treasured classics in this collection of 210 fairy tales.
---