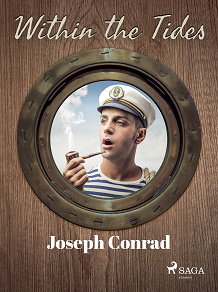 Within the Tides
'Within the Tides' is a collection of four short stories devoted to a motley crew of sailors scattered across all corners of the globe exchanging tales sharply punctuated by leitmotifs of loyalty and betrayal, staples of Conrad's.

Ranging from a sociopath loner who is tempted to join the ranks of the very same society he so ardently shuns, to stories of hypocrisy, disloyalty, unearthed treasure and blood-soaked colonial encounters at the other end of the world, Conrad's collection abounds in trials of character and consciousness, rich and beautiful tapestries of language, psychological rambles and profound moral insights with a tragic twist. If you enjoyed Johnny Depp as Jack Sparrow in Disney's 'Pirates of the Caribbean', don't hesitate to start reading 'Within the Tides'.

'Here, then, we have a master of the English language.' - F.R. Leavis


Joseph Conrad (1857-1924) was a Polish-born author who left Poland in his teens to avoid enlistment in the Russian Army. He learned English aboard British ships and started writing in the language after settling in England. His most famous novel is 'Heart of Darkness' (1899), which was inspired by his experiences on the open sea.

---