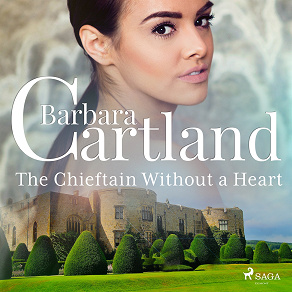 The Chieftain Without a Heart
London Socialite and friend of King George IV, the Duke of Strathnarn enjoys his London life and is reluctant and resentful when he inherits from his hated father the title and responsibilities of Chieftain of the Clan McNarn.

Arriving bitterly angry in the highland fiefdom he fled as a youth, he's faced with a terrible dilemma. To free his young nephew and heir from the clutches of his Clan's mortal enemies, he must marry Cola, the daughter of their fearsome Chieftain. Appalled, he complies with bad grace, but refuses even to look his young bride in the face. Soon, however, a terrifying plot against the King involving a sinister poisoner unfolds and it is Cola, aided by a ghostly Grey Lady, who comes to the rescue.

Only now, after so terribly misjudging and ill-treating her, does the Duke see his bride for what she is, a raven-haired, musically talented and courageous beauty. But is it too late for their marriage of convenience to be transformed by the blessing of true love?


Filled with danger, family drama and last but not least romance - 'The Chieftain Without a Heart' is perfect for fans of 'Outlander', Amy Jarecki, and Scarlett Scott.



In her lifetime, British author Barbara Cartland wrote over 700 novels and was most famous for her contemporary and historical romances.
A prominent figure in London society, the young Cartland began her writing career as a gossip columnist for the Daily Express. It was partying in 1920's London that gave her inspiration for her first book, 'Jigsaw', a racy society thriller.
After marrying into the McCorquodale family, she began writing romance and holds a Guinness World Record for the most number of books published in one year: 191. Her books have been translated into many different languages, as well as adapted for stage and screen. She is beloved the world over and even counts the young Princess Diana as one of her many fans.
Listen to sample
---